Payson High School (Payson, Utah)


Classes of 1980 & 1982
In Memory
Sterling Marvin - Class Of 1980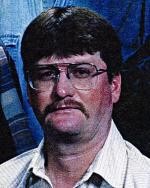 Sterling Orrin Marvin
Sterling Orrin Marvin

1961 ~ 2009

Sterling Orrin Marvin, age 47, former Payson resident, passed away Wednesday, November 18, 2009 at Olathe, Colorado.

He was born December 1, 1961 at Payson, Utah, to Carl & Nadine Davis Marvin.

He married Darla Ann Johnson in 1979 at Spring Lake, Utah. They had 3 children. They were later divorced. He later married Penny Irene Roberts, December 7, 1991 at Payson. They had 2 children. She preceded him in death May 23, 1998.

Sterling had a love for farming, animals, camping, hunting, fishing and a passion for race horses. When he was in high school he excelled in track and football.

Survivors include: his children, Angie (Mark) Swan, Connie (Beau) Ford, William (Lacy) Marvin, Nicole and Natalie Marvin; step-children, Scott, Randy Searle, Jamie (Joe) Xoumphonphackdy and Julie Searle; 13 grandchildren; his parents, Carl & Nadine; siblings, Dick (Jody) Marvin, Mark (LeeAnn) Marvin, Karen (Darrell) Kennison, Kieth (Annette) Marvin, Kent (Rebecca) Marvin, Blake (Vicki) Marvin, Mary Ann (Chris) Loveless. He was preceded in death by his brother Matthew.

Graveside services will be Wednesday, November 25, 2009, 11:00 a.m. at the Payson City Cemetery, 805 East 400 North, Payson. Friends may call at the Walker Mortuary, 587 South 100 West, Payson, Tuesday, 6-8:00 p.m.
---
Obituary from the 11/22/2009 edition of the Daily Herald.